Science and Business at the Bar
July 12, 2023 6:30PM - 8:00PM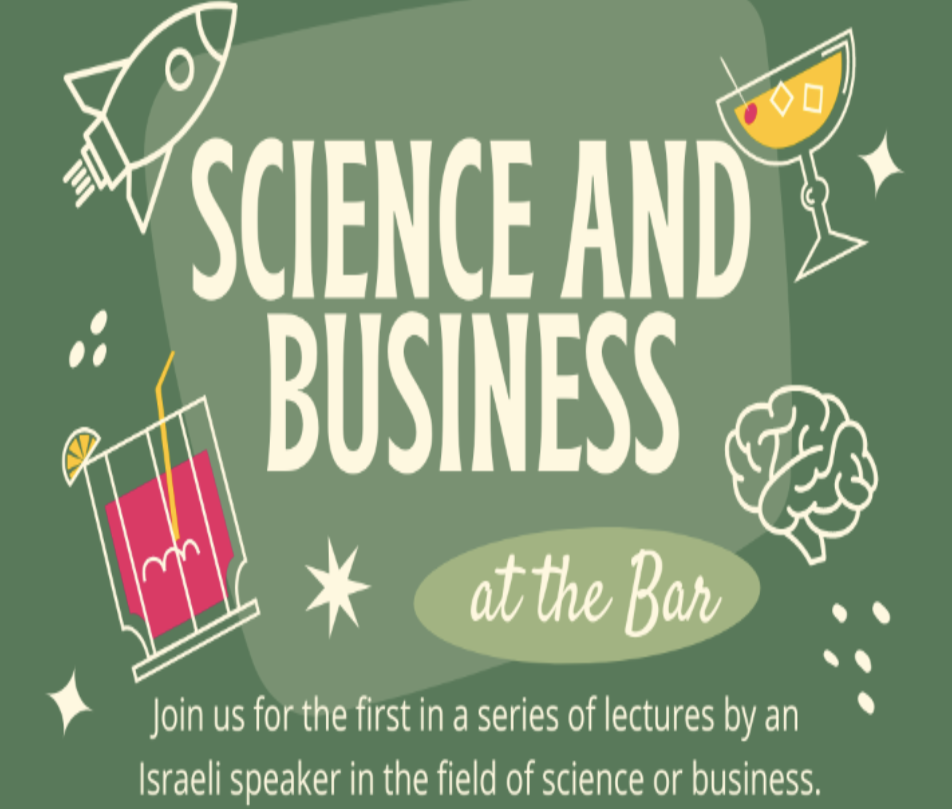 Join YAD, IAC, and Science Abroad for the first in a series of lectures by an Israeli speaker in the field of science or business.
Our first speaker is entrepreneur and serial inventor Shoshi Kaganovsky. A graduate of Haifa University and named one of the 20 most influential women in Israel, she is an expert in AI technology in the oil and gas industry. She also has a passion for developing personal safety technology, especially for children.
First beer is included in the $5 ticket price. Food and drinks will be available for purchase.