Chanukah reminds us what's important—our glowing families, our vibrant communities.  As we celebrate the festival of lights this year, we are reminded of the illuminating power of light in darkness. Our Annual Campaign allows us to be there in times of crisis. 
As we use one candle to light the others, remember the impact that one gift to the Federation can have for so many. Your gift to the 2024 Annual Campaign powers our community security initiative, young adult leadership opportunities, access to critical resources for families in need, and connects Houstonians to Israel all year long. See below to read about eight initiatives illuminated by the generosity of our community.
Make your gift this Chanukah shine brighter than ever.
Our Eight Lights of Chanukah
As we use one candle to light the others, remember the impact that one gift to the Federation can have for so many. Your gift to the 2024 Annual Campaign, fuels these eight bright lights in our community: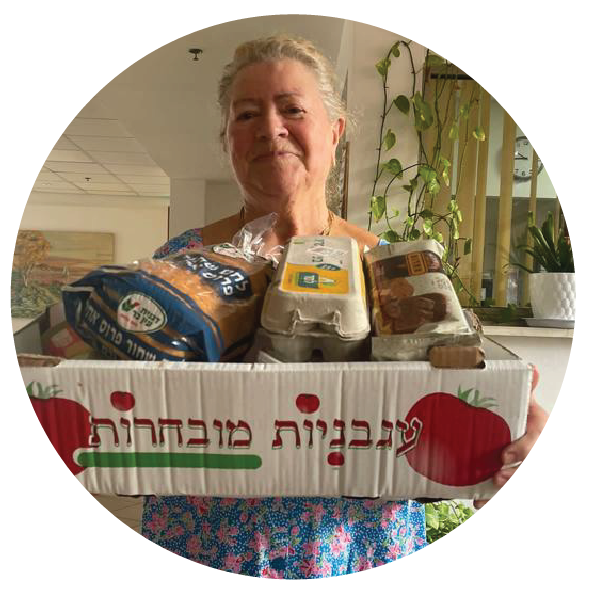 Lighting a Beacon of Hope in Israel
To date, the Houston Federation, in partnership with the Houston Jewish Community Foundation, has raised $13.9 million in support of Israel. The funds go quickly and directly to organizations on the ground providing humanitarian aid. In early November, local restaurants came together to raise funds for restaurants in Israel feeding those impacted by the war – Mitzvah Meals raised more than $90,000. The needs will grow as this conflict continues and the Federation is committed to continuing to stand with Israel.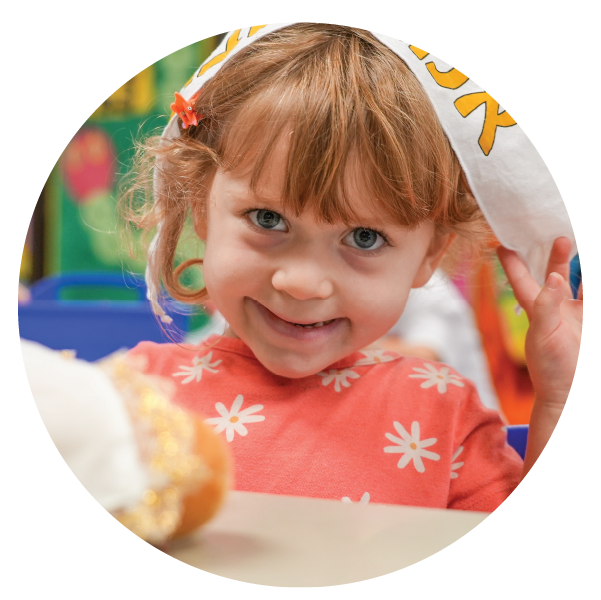 Illuminating Education in our Schools
Fostering life-long learning through programs and engagement, including:

Marvin Barish Right Start provides incentive grants for families enrolling their first child in a Jewish early childhood program for the first time. The program families to begin building their childrens' Jewish identity from the start. The Federation's goal is to enroll approximately 300 new students/families within five years. 

ElevatED is an initiative to attract and support new teachers to Jewish early childhood schools through ongoing mentoring, support, professional development, and training. The goal is to establish high standards and elevate the role of Jewish early childhood educators.

Kehillah High, leveraging a proven model of inclusive Jewish learning, community-based service projects and immersive Jewish travel experiences, has successfully grown to serve more than 160 Jewish teens from a diverse set of private and public schools and across a wide geography of 26 ZIP codes.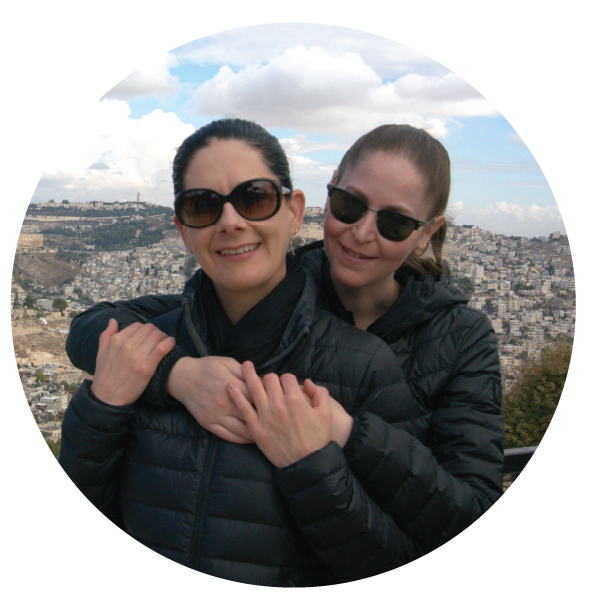 Shining a Light on Who We Are
These bold aspirations were created by the entire community, and the focus has been on Affordability, Communications, Education, Inclusion, and Leadership. Creative initiatives and strategies continue to be developed and implemented from these community efforts. Grants were recently given out from our Local Impact Fund to support new, innovative, and collaborative programming to address the emerging needs of our community.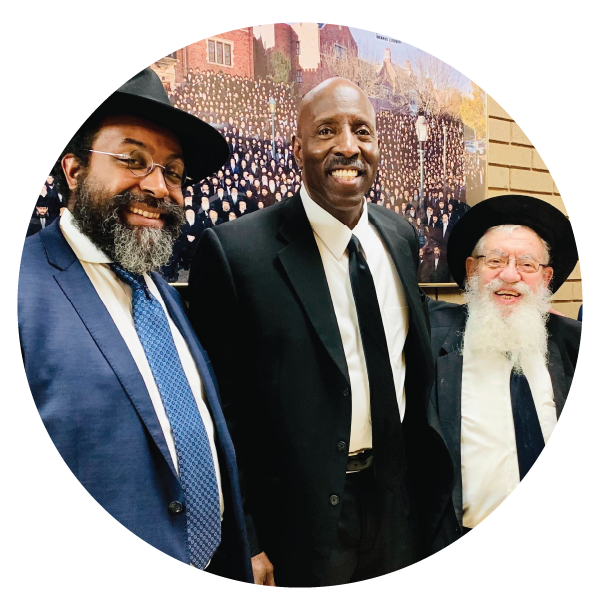 Security and Safety in Brighter Spaces
Launched in January of this year, the Federation partnered with more than 30 other Jewish Federations and the Secure Community Network to create a standardized online form for the public to report threats, antisemitic incidents and suspicious activity related to Jewish organizations, facilities or community members. To date the program has provided security support for the Houston area's 75 Jewish organizations, trained community members, and responded, with law enforcement, to antisemitic incidents. Your gift enables the Houston Federation to continue to invest in safety and security measures for all Jewish institutions to combat increasing antisemitism.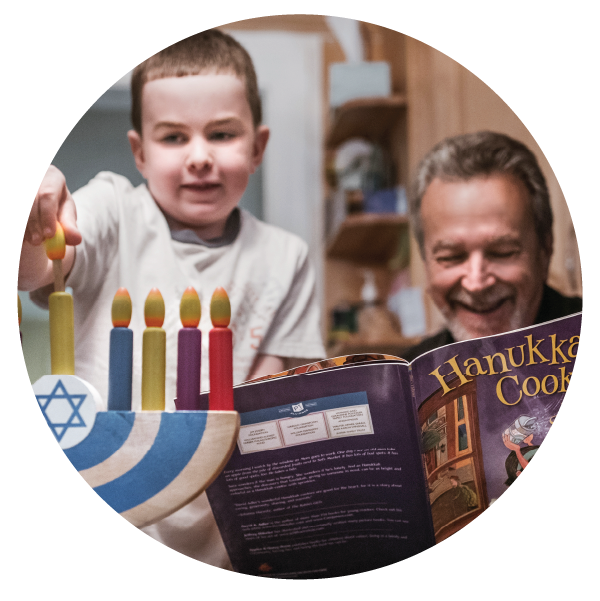 Brightening Young Families with PJ Library
Whether it's offering resources for parents on how to talk to their kids about Israel, providing resources for parents to share the lessons of Chanukah at their children's schools, or offering in-person opportunities for Jewish families and children to connect, PJ Library is here for Houston families. The goal is to expand this program by 50% over the next three years — reaching more children and providing additional in-person programs that bring interfaith families together.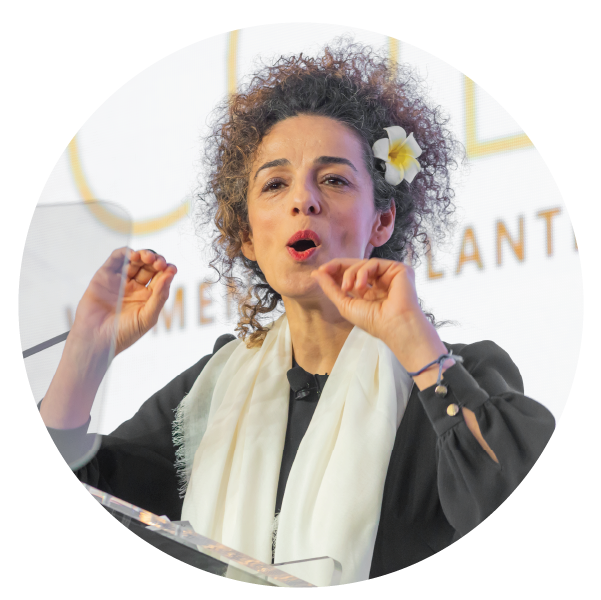 Glowing Women's Philanthropy Opportunities
With new leadership, Women's Philanthropy is engaging even more women in the community by reinvigorating volunteer and social opportunities. Participants aim to make a positive impact in our community through Meals on Wheels and Ann and Stephen Kaufman Jewish Book & Arts Festival with Evelyn Rubenstein JCC, candle rolling with Celebration Company, a program of the Alexander Jewish Family Service, and additional gatherings for the  Lions of Judah and Pomegranate societies.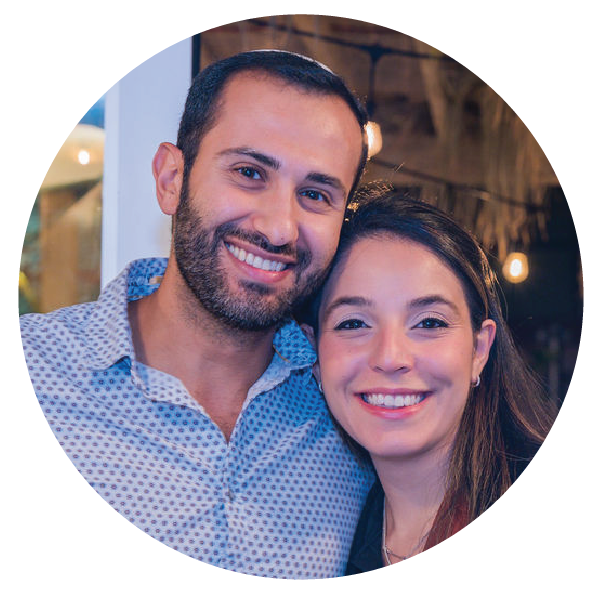 Radiating with the Young Adult Division
The Jerome Robinson Family Young Adult Division (YAD) is growing programming and opportunities for connection for Jewish young adults. This year's programs included engagement opportunities with JScreen, reproductive and cancer-screening tests; an Israel solidarity event; launching the second cohort of FedU, developing the next generation of community leaders; and Science and Business at the Bar, a new lecture series connecting young adults to Israel.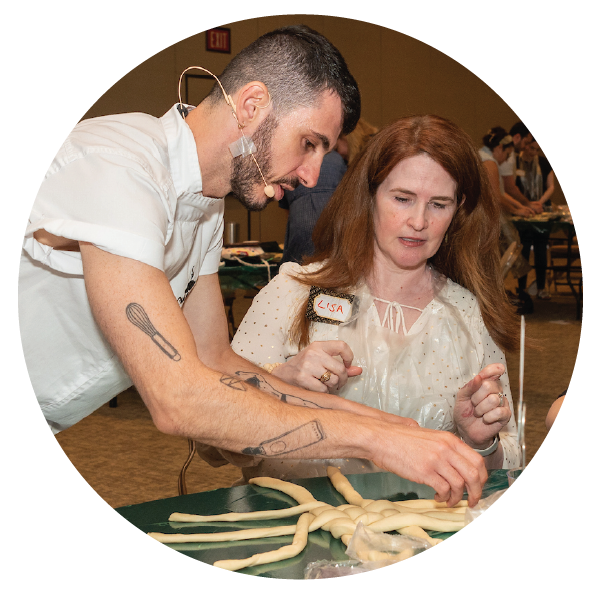 Spotlighting Israel with Local Engagement
Our community shlichim, or Israeli emissary, program focuses on increasing education, understanding, and engagement with Israel throughout the Jewish and greater Houston community. This program, under the Jewish Agency for Israel, is in partnership with the ERJCC. Two shlichim come to live and work in Houston for two years bringing Israeli culture and education to our community. Since October 7, our shlichim have refocused their work to ensure our community has opportunities to support and engage with Israel during this difficult time.
Make your gift this Chanukah shine brighter than ever.
Please continue being the light, dispelling dark times, so the next generation's future can be bright and secure. Give now to support these programs and initiatives that help our community thrive today, and for future generations. DONATE NOW