Featured Event
October 14, 2023
YAD Stand Up Comedy Night
Register to see "I Am Not a Comedian…I am Lenny Bruce" at the ERJCC and sit in a reserved block...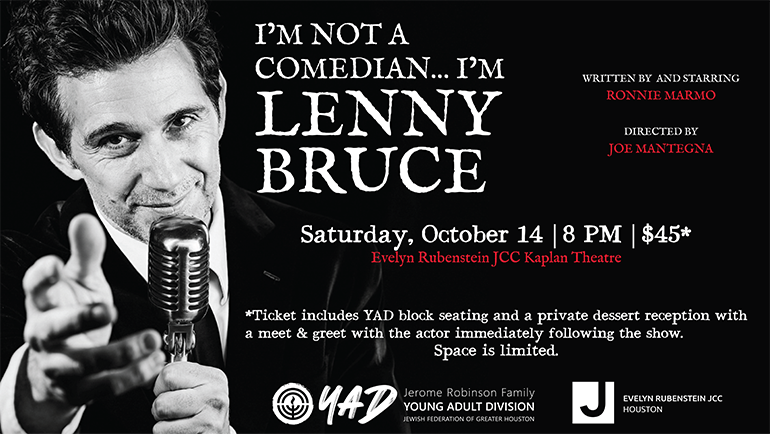 Upcoming Events
YAD Party of 8: Chanukah Brunch Edition
Details
11:00 am-1:00 pm
December 10, 2023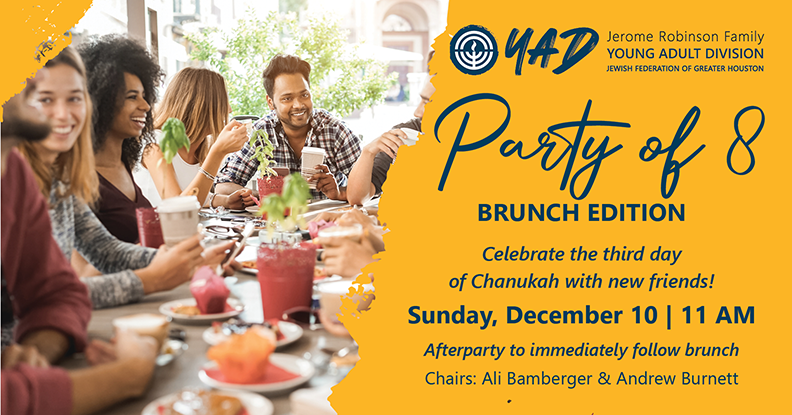 YAD Party of 8 is an opportunity for our Jewish young adults to meet others in a similar life stage whom they might not already know, and connect with one another, forging new friendships that go beyond this event. Each "table" will have 8 singles/4 couples/4 families at various restaurants within one common neighborhood, and participants will have an opportunity to meet up after brunch to mingle with more participants.
Sign Up
JFED PJ Library Chanukah Celebration and Concert
Details
Children's Museum of Houston
5:30 pm-8:00 pm
December 14, 2023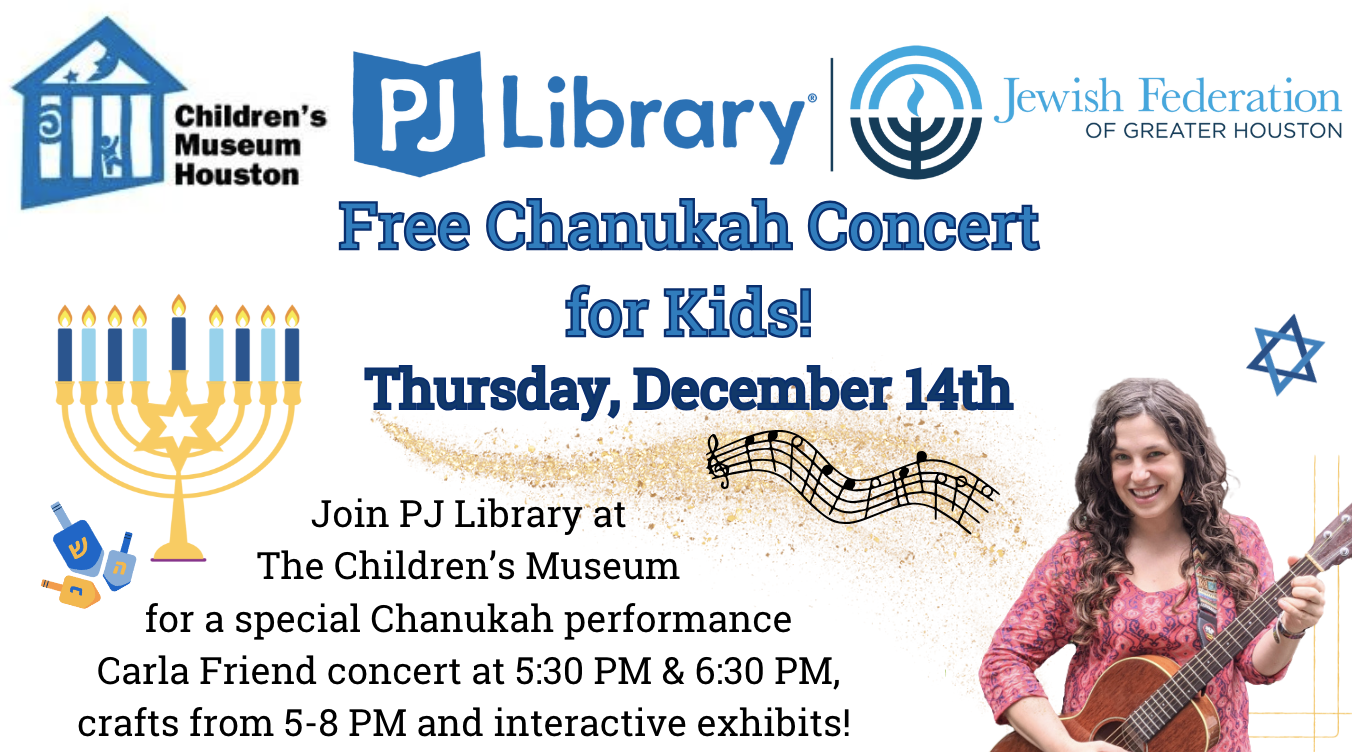 5 – 8 PM Crafts and Interactive Exhibits
Two concert times:
5:30 PM & 6:30 PM
FREE ADMISSION
Join us for a celebration and concert. Talented children's musician, Carla Friend, will be joining us from New York to bring music and joy to this special event!
Sign Up
Jewish Federation of Greater Houston Yom Limmud 2024
Details
9:00 am-3:00 pm
February 4, 2024
Jewish Federation of Greater Houston Yom Limmud 2024 at Congregation Emanu El.
Federation Event
Details
10:00 am-3:00 pm
Federation Mission to Israel
Details
September 17-26, 2024
More info to come about this exciting trip.