Virtual Film Screening of Golda's Balcony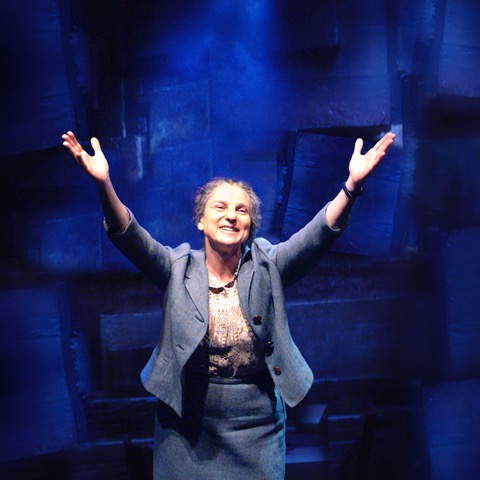 August 16, 2020 8:00AM - 8:00PM
Golda's Balcony, The Film
Join the Houston Jewish Film Festival for this special screening – Aug 16-19
Presented in partnership with the Houston Congregation for Reform Judaism
Q&A with producer David Fishelson Aug 18 | 2:00 PM
The Houston Jewish Film Festival is proud to present this special screening of Golda's Balcony, The Film. 4-time Tony Award nominated actress Tovah Feldshuh recreates 100 years of Jewish history playing 45 different characters (including Ben-Gurion, Moshe Dayan, Holocaust survivors, Israeli soldiers and, of course, Golda Meir herself), in one of the greatest acting performances of the last 50 years—now captured on film for all time, in this brand new motion picture, Golda's Balcony, The Film. Never has the whole Jewish century been dramatized with such heart, dazzle, and sheer jaw-dropping artistry, than in this 85-minute movie.
In this final masterpiece the rise of Golda Meir from Russian schoolgirl to Prime Minister of Israel is one of the most thrilling and amazing stories of the 20th Century. In Golda's Balcony, The Film her life has been transformed into a cinematic event of overwhelming power and inspirational triumph. As a play on Broadway and Off, Golda's Balcony sold out over 500 performances, becoming the longest-running, one-woman show in Broadway history. Tovah Feldshuh's galvanizing, TONY-Award Nominated rendition of Golda has been so dramatically edited that audiences who may have originally adored the performance from the upper tiers on Broadway may now 'get up close and personal' to Tovah's marvelous work: her face, her expressions… and the subtlety and unprecedented brilliance of her Golda Meir (and the other 44 characters she plays!).
Don't miss your chance to join the Houston Jewish Film Festival and see this brilliant film, FREE, before it disappears for the next five years. Tickets are free, though registration is required.