PJ Library Pop Up Playdate
July 21, 2023 3:30PM - 5:30PM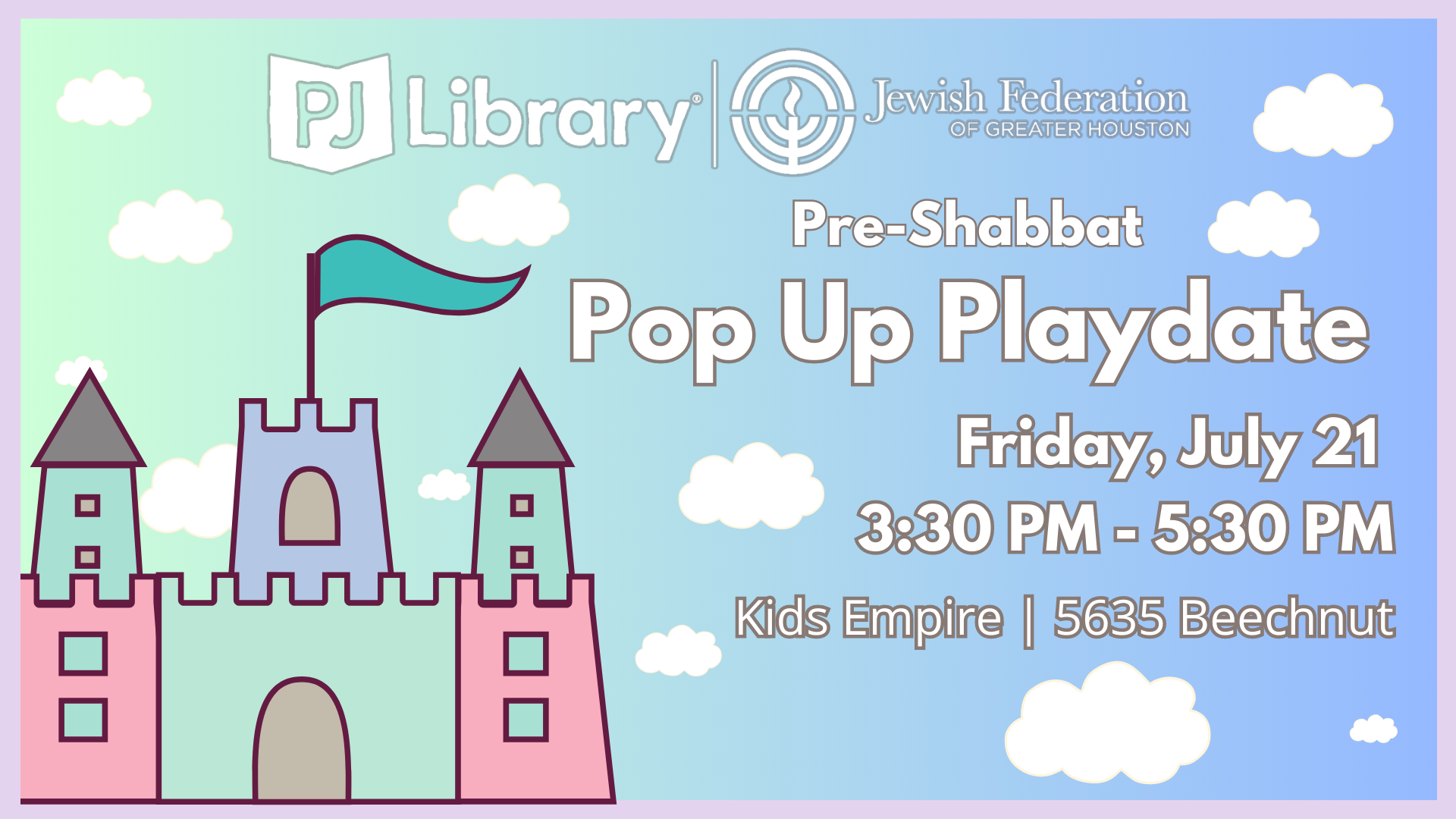 Join us for a Pre-Shabbat, PJ Library Pop Up Playdate at Kids Empire! 
Sit back and schmooze while your little one(s) play on structures, floor to ceiling climbing walls, ball pits, and more. We will have light snacks, drinks, PJ Library swag and books up for grabs.
Registration is required, spots are limited.
$5 per child