Congregation Brith Shalom-Hazzan David Krohn in Concert!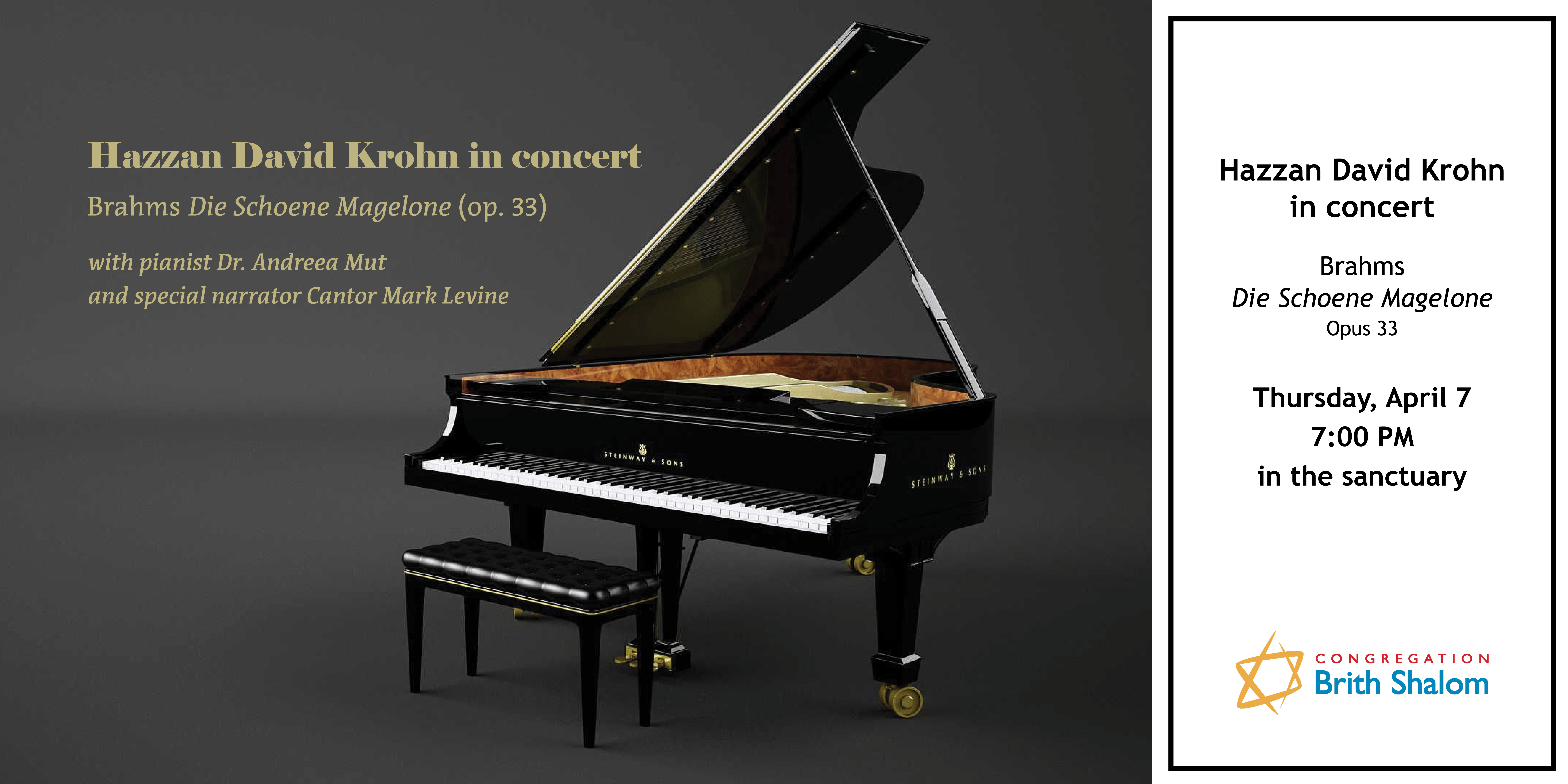 April 07, 2022 7:00PM - 9:00PM
Congregation Brith Shalom, an egalitarian Conservative synagogue at 4610 Bellaire Boulevard, presents Hazzan David Krohn in Concert at 7:00 PM on Thursday, April 7th, 2022.
Join Hazzan David Krohn for a concert featuring the sublime work Die Schoene Magelone (op. 33) by Johannes Brahms.
Completed in 1869, Brahms's epic song cycle Die Schoene Magelone is one of the most beautiful of the romantic era and among the wealth of songs that Brahms composed, it is his only real song cycle.
These fifteen songs require a pianist of incredible virtuosity and imagination. Kawai-sponsored pianist from Romania Dr. Andreea Mut will partner with Hazzan David Krohn for this special performance, narrated by our own Cantor Mark Levine.
Don't miss this one-night-only event!