ADL The 2021 Karen H. Susman Jurisprudence Luncheon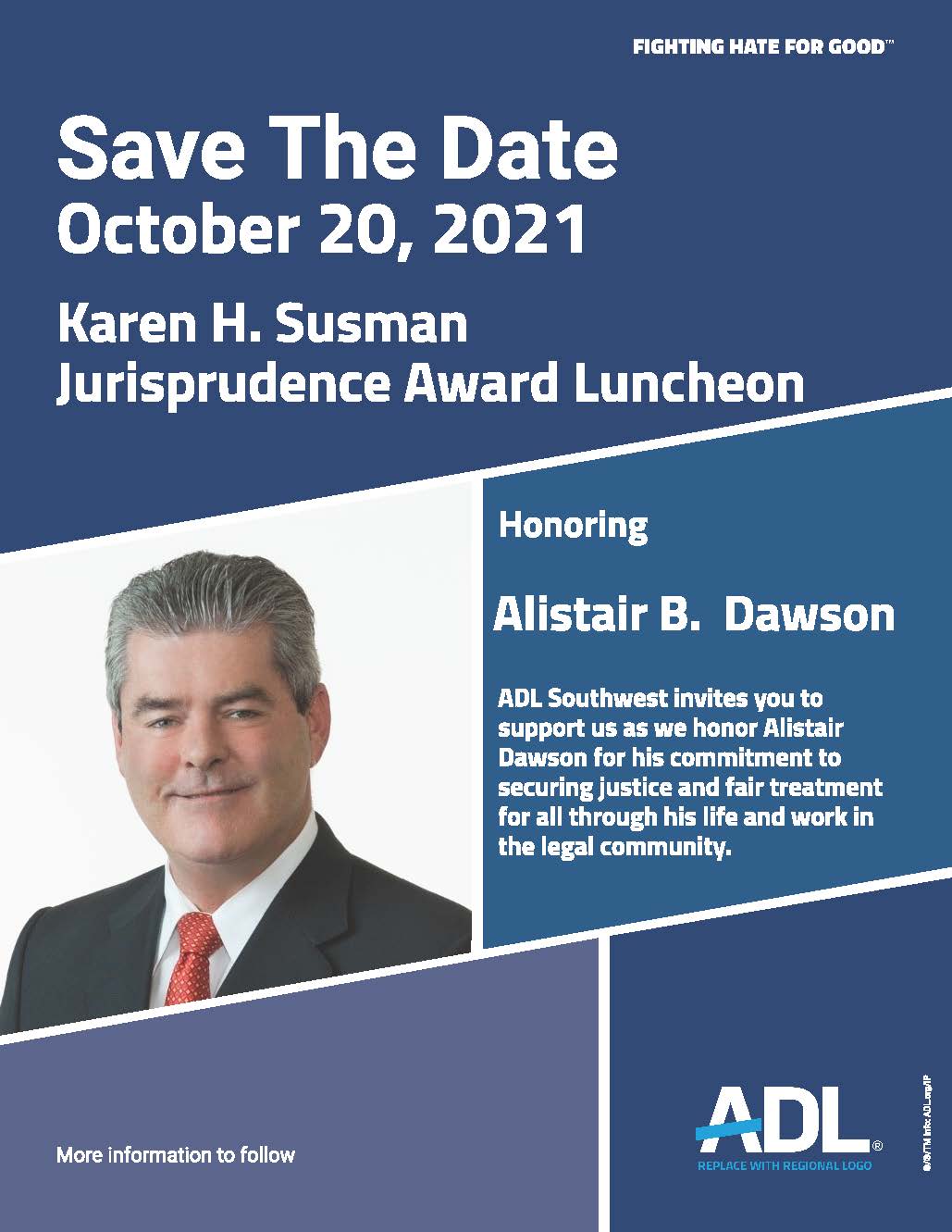 October 20, 2021 11:30AM - 1:30PM
ADL Southwest is thrilled to announce that we will be presenting the Karen H. Susman Jurisprudence Award to Alistair B. Dawson on October 20, 2021.
Dawson is being honored for his exceptional work serving the community in Houston and throughout Texas. The Jurisprudence Award is given annually to an outstanding member of the legal community who uses their work and platform to further ADL's mission to stop the defamation of the Jewish people and to secure justice and fair treatment for all.
You can help us make this event a success and honor Alistair Dawson by planning to join us as a sponsor. Your participation empowers our work by providing critical funding for ADL's programs to combat hate and antisemitism in schools, communities, and workplaces. If you have any questions, please contact Bailey Player at bplayer@adl.org.