Enjoy Jewish learning throughout 2022 with ChaiLights & Insights. Virtually connect and engage with educators on topics from Israel-Palestine relations to Ruth Bader Ginsburg's most inspirational women through history.
Below is the information for the upcoming classes.
Each class has a separate registration page. 
Register
May 26, 2022 - Thursday 6:30 PM - 7:30 PM
The Torah of the Pandemic: Texts to Live By
Speaker: Jeffrey Salkin
Description
How do we as Jews face tumultuous and traumatic times? How can the sacred texts and experiences of the past teach us and touch us? Rabbi Jeff Salkin teaches two Talmudic texts – one, about a shipwreck, and how to surf the waves of uncertainty; the other, about what it means for Jews to re-create themselves and their community. This is the Torah of Jewish resiliency and creativity.
Bio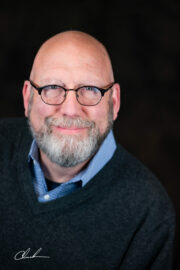 Rabbi Jeff Salkin's colleagues describe him as "courageous," "always relevant," and "one of American Judaism's true public intellectuals." His award-winning column, Martini Judaism: for those who want to be shaken and stirred, appears in Religion News, and he has written for the Washington Post, the Forward, and Tablet. Salkin is the author of ten books, and is credited with having changed the American conversation about bar/bat mitzvah. He delivered the 2020 keynote on religion for the Chautauqua Institution. Salkin currently serves as rabbi of Temple Israel in West Palm Beach, Florida.
Register
Register
June 16, 2022 - Thursday 6:30 PM - 7:30 PM
As Time Goes By: The Jews of Morocco
Speaker: Robyn Helzner
Description
Embark on a fascinating journey to Morocco! Through compelling stories, captivating images, and beguiling melodies, Robyn Helzner explores the complex reality of Jews living as a minority in a Muslim country. Discover a Jewish culture that reflects both European and North African influences and encounter the tales and traditions of Moroccan Jews who prospered in Casablanca and the Royal Cities of Marrakesh, Meknes, and Fes.
Bio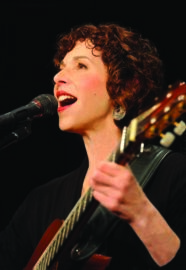 Robyn Helzner has appeared in concerts throughout the United States and abroad. Robyn served as the cantor for the United Jewish Congregation of Hong Kong and officiated at the first bar mitzvah celebrated in Beijing. Robyn's underground concerts for Jews and refuseniks in the Soviet Union led to sold-out appearances in the concert halls of Moscow and St. Petersburg. Robyn's recordings, Hearts Awaken, A Fire Burns, and Signs & Wonders, feature the Robyn Helzner Trio. Robyn serves as a cantor for synagogues in Washington, D.C., and leads Jewish Heritage Tours to China, the Balkans, Morocco, Spain, and Portugal.
Register