Kindergarten Conversation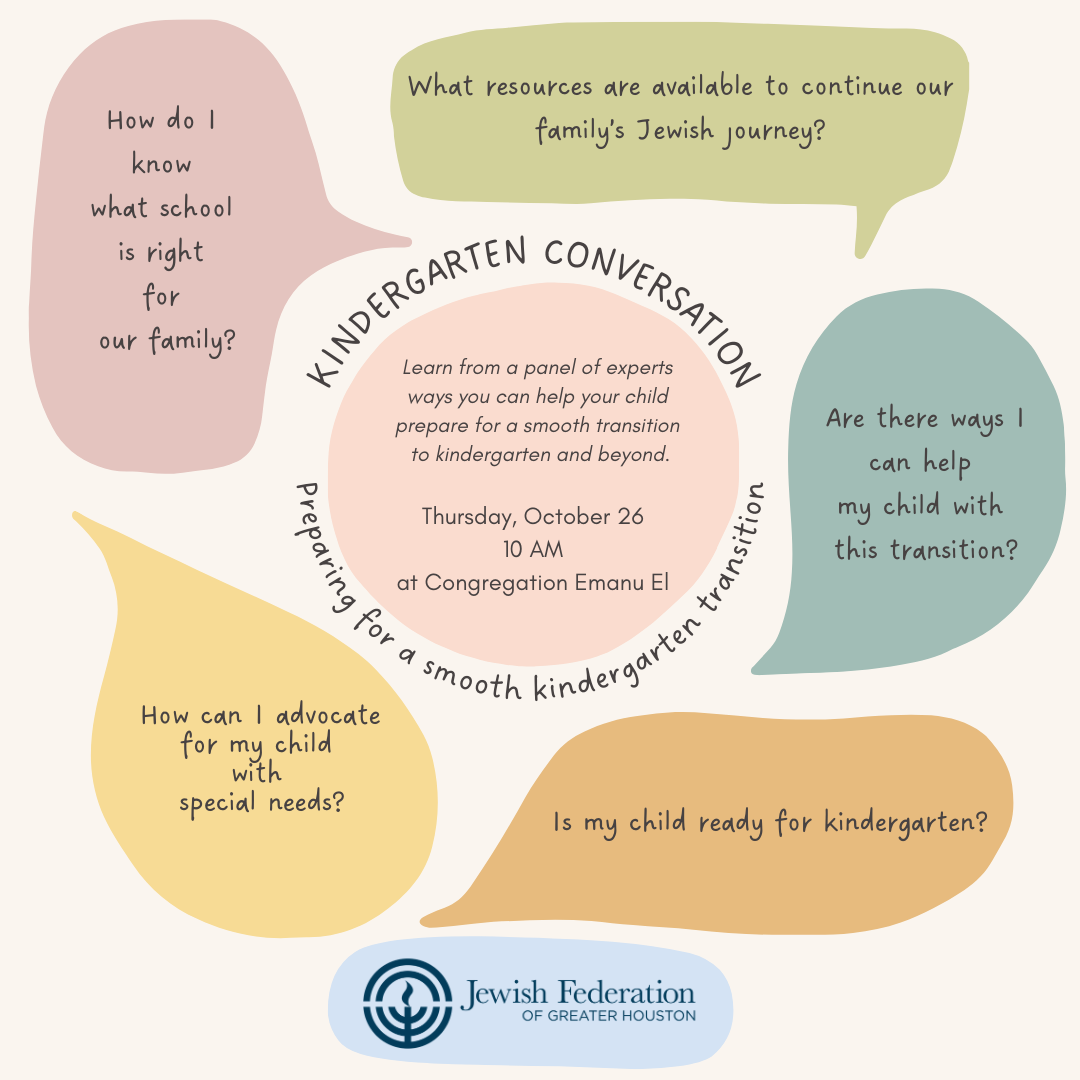 The transition from early childhood to kindergarten can often feel overwhelming. Learn with experts in the field on what it means to be "kindergarten ready" and why finding the right fit can help ensure a smooth transition for your child and family.
Thursday, October 26 | 10 AM
at Congregation Emanu El
1500 Sunset Blvd
There will be a virtual option as well.
Please let us know on the registration form which option you choose.
Meet the Panel