Two by Two, Hue by Hue: A Noah's Ark Celebration!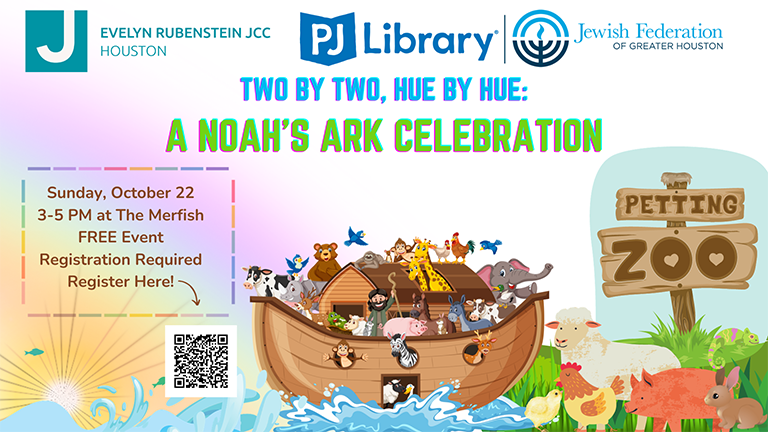 October 22, 2023 3:00PM - 5:00PM
Come join the ERJCC and the Jewish Federation to celebrate Parshat Noach with an interactive, exotic petting zoo, a reptile animal show, a bounce house, animal themed crafts, face painting, gaga, a photo booth, yummy treats, and much more! Be a part of making a rainbow appear with a fun community rainbow color throw!