CBS Rosh Chodesh Elul Kick-Off Concert (featuring Hazzan in Residence David Krohn)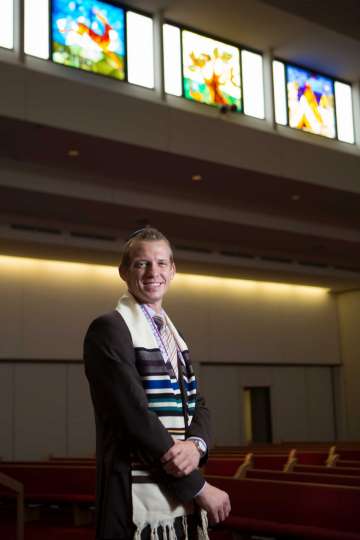 August 19, 2020 7:00PM - 8:30PM
A Special Concert Program on Zoom with Hazzan in Residence David Krohn.
Zoom Link: https://zoom.us/j/92359025015
For password information, refer to the CBS Boker Tov Daily News or email Karen Ross, Marketing Specialist at media@brithshalom.org
Hazzan in Residence David Krohn celebrates his "Double Chai" birthday and presents a kick-off to the Brith Shalom High Holy Days.
Featuring musical highlights from the High Holiday season and beyond.
A Note from David Krohn:
Dear Brith Shalom Family:
This year, Rosh Chodesh Elul – the kickoff to our High Holy Day month – happens to fall on my thirty-sixth "Double Chai" birthday: Wednesday, August 19.
I'd like to invite you all to a special concert program streamed live in HD from my home, so I can celebrate together with my Brith Shalom community online. Join me at my piano for some musical highlights from the month of Elul and beyond. Coronavirus may have us all at home, but it won't stop us from sharing great music together.
With much love,
David Krohn
Hazzan in Residence
Brith Shalom