Jewish Community Conversations with Dr. Stephen Klineberg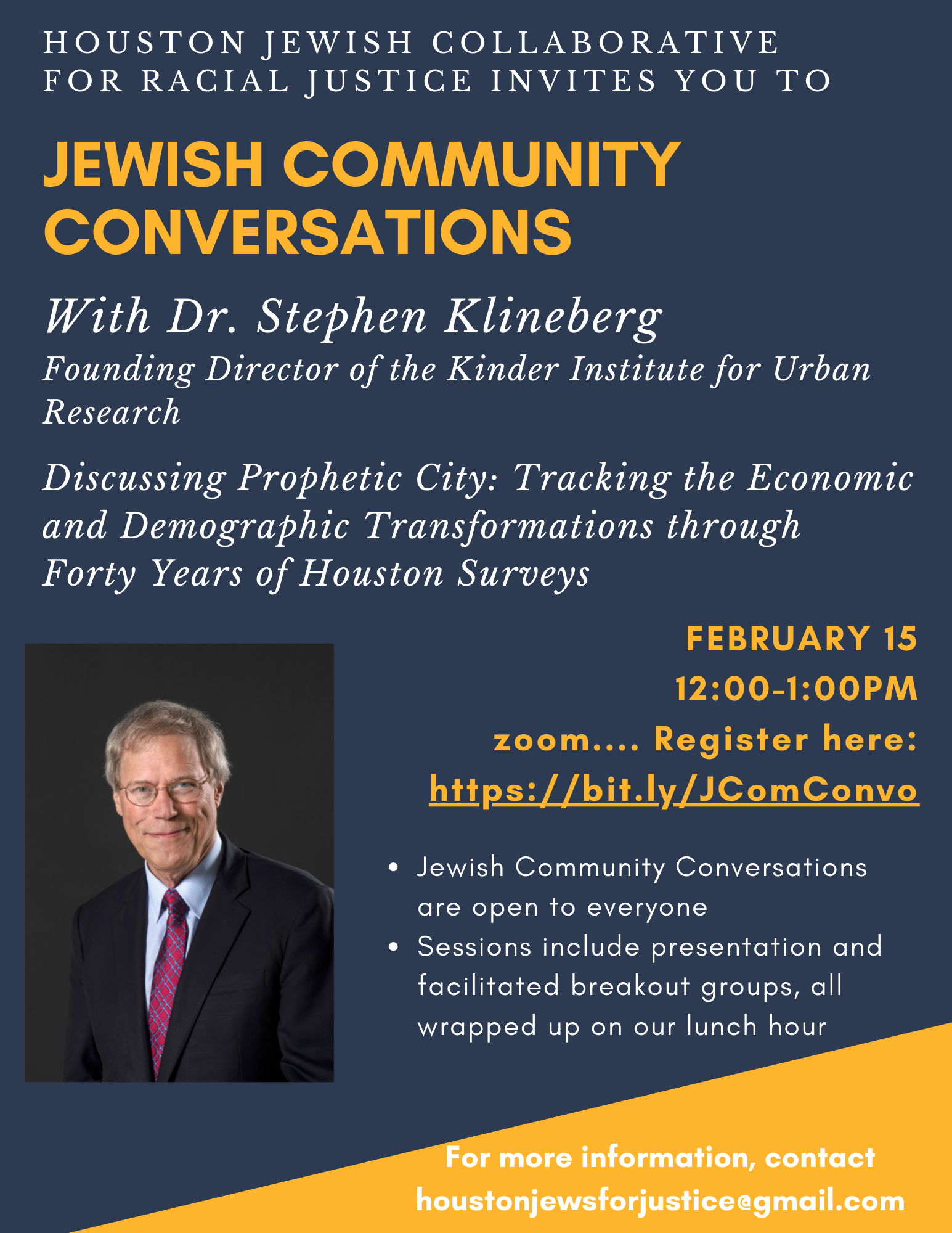 February 15, 2022 12:00PM - 1:00PM
H O U S T O N  J E W I S H  C O L L A B O R A T I V E
F O R  R A C I A L  J U S T I C E  I N V I T E S  Y O U  T O
With Dr. Stephen Klineberg
Founding Director of the Kinder Institute for Urban Research Discussing Prophetic City: Tracking the Economic
and Demographic Transformations through Forty Years of Houston Surveys
FEBRUARY 15
12:00-1:00PM
ZOOM…. REGISTER HERE:
HTTPS://BIT.LY/JComConvo
Jewish Community Conversations are open to everyone. Sessions include presentation and facilitated breakout groups, all
wrapped up on our lunch hour.