CSK 1st Night Seder — We've Got the Rabbi!!!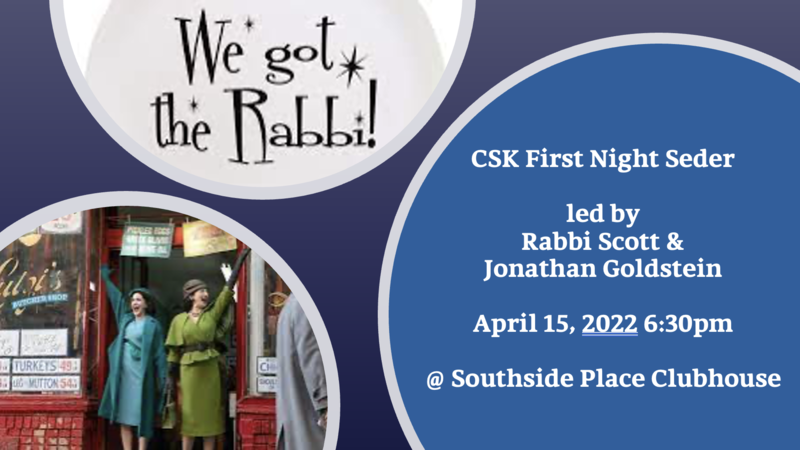 April 15, 2022 6:30PM - 8:00PM
CSK is holding a first night Passover Seder on Friday, April 15th beginning at 6:30 pm, at the Southside Place Clubhouse.
The CSK Seder is a fun and interactive, musical and joyous, event that is open and friendly for all ages. It will be led by Rabbi Scott Hausman-Weiss and Jonathan Goldstein on guitar and will use a projected Haggadah! ("Haggadah" is the name of the book we use for the Seder, but this one won't be in your hands but up on the screen.)
You really don't want to miss it. Sign up now as this year we are limiting seats to 125.