Breaking Barriers Through Dance
April 08, 2021 11:00AM - 12:00PM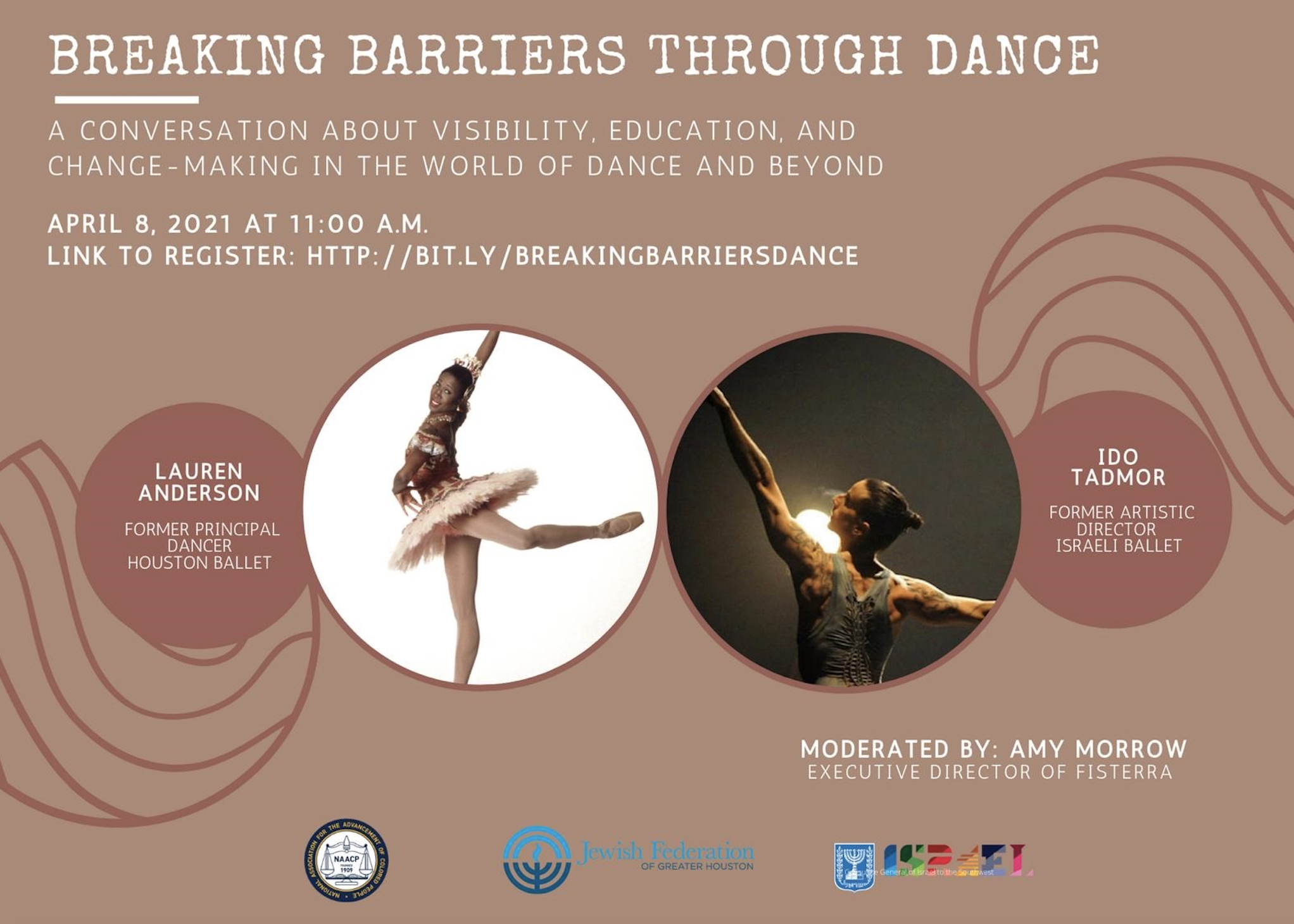 The Consulate General of Israel to the Southwest  alongside the NAACP Houston Chapter and the Jewish Federation of Greater Houston invites you to join an important conversation celebrating Houston and Israel trailblazers Lauren Anderson and Ido Tadmor, their history making journeys, and their work transforming the landscape in the world of dance.
Lauren Anderson's pioneering career as the first African American principal ballerina at the Houston Ballet has opened the door for future generations of dancers. She will discuss her journey and continued work educating the Houston dance community and beyond. Choreographer and dancer Ido Tadmor is the former Artistic Director of the Israeli Ballet. Ido will share his history making career, his advocacy for the LGBT community and his work all over the world.  
We are honored to discuss both of their legacies, the importance of visibility and representation in art, as well as how the universal language of dance connects people from all walks of life.
Please tune in on April 8th at 11:00AM for this discussion and special performance.
To register, follow this link: