Ask the Rabbis Anything: Passover Edition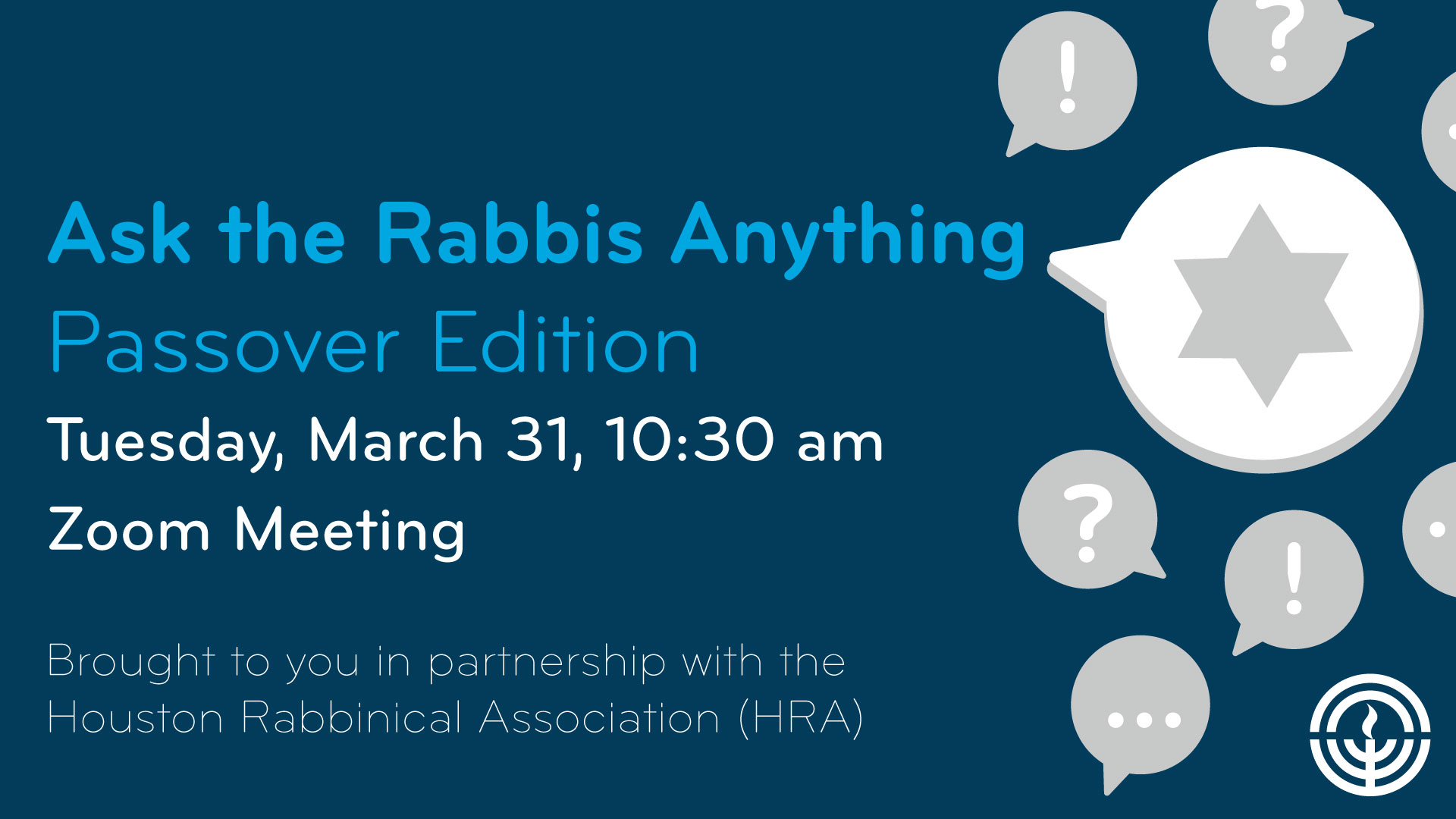 March 31, 2020 10:30AM - 11:30AM
Passover is coming and we know you have questions!
Join us at 10:30 am on Tuesday, March 31, for a virtual event "Ask the Rabbis Anything: Passover Edition," a live Q&A.Rabbi Gideon Estes of Congregation Or Ami, Rabbi Barry Gelman of UOS, and Rabbi Edwin Goldberg of Congregation Beth Shalom of the Woodlands will take your questions and provide their knowledge and insight on how to prepare for and celebrate the Passover holiday during this unusual time.Federation CEO Kari Dunn Saratovsky will moderate the discussion.
This event is being offered in partnership with the Houston Rabbinical Association.