2021 ADL International Women's Day Summit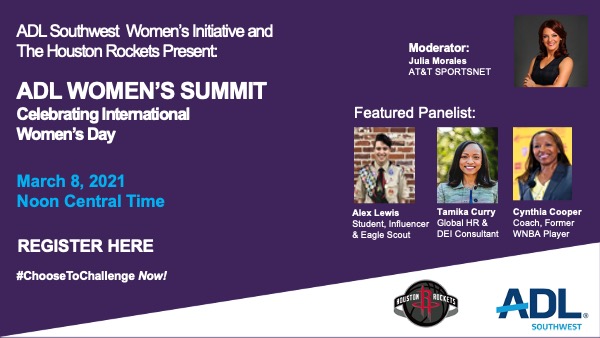 March 08, 2021 12:00PM - 1:00PM
Join ADL Southwest Women's Initiative and the Houston Rockets for our 2021 International Women's Day Summit celebrating women who are game changers.
The 2021 ADL International Women's Day Summit centers around the power of NOW! and the need to take immediate action to create a world where gender parity, inclusion, and equality are norms, not exceptions. Our panel of courageous leaders candidly discussing challenges they have faced in their professions and how they continue to be agents for change.
This is not a spectator sport. We all must #ChooseToChallenge NOW!