Sunday, February 20th, 9:15 AM - 10:15 AM
A Bouquet of Prayers That Always Lift My Spirits!
Avodah
Description
When life gets me down, when there are moments in the middle of the day where I need a moment of inspiration, I frequently find myself drawn to a bouquet of simple prayers that help me balance my life and find renewed energy and strength. It will be my pleasure to share them with you in this class.
Speaker
Rabbi David Rosen
Bio
Rabbi David Rosen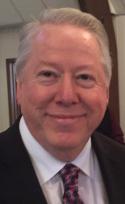 is the Rabbi Emeritus at Congregation Beth Yeshurun, where he was the Senior Rabbi until his retirement in 2018. He presently writes the "Beyond the Bimah" column for the Jewish Herald-Voice and continues to teach and preach throughout the Houston Jewish Community.