On Tuesday, June 14, at the Community Leadership Awards, we celebrated our educators, young adult rising stars, and Jewish communal professional who help our community thrive.
Gibor Hakehillah (Community Hero) Award
Linda Burger
Linda L. Burger's entire professional life has been devoted to leading and shaping a robust resume of work in the Houston Jewish community, most recently in creating significant social service programs. Under her inspiring leadership, since 2005, as CEO of Jewish Family Service of Houston (JFS Houston), Linda and her team have instituted game-changing initiatives that have transformed and expanded the agency's ability to respond to basic needs and community emergencies and that focus on erasing stigmas associated with disability and mental health issues.  Two of the areas where Linda has had a substantial impact that has been nationally recognized have been the inclusion of and advocacy for people with disabilities and the prevention of suicide and substance misuse.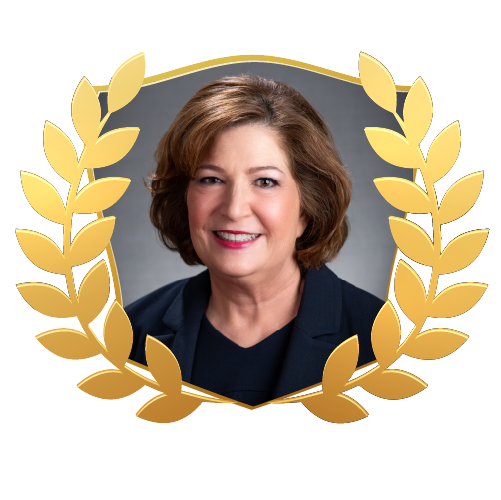 Hans Mayer Jewish Communal Professional Award
Alan Lipman
Alan Lipman is the Associate Executive Director of the Evelyn Rubenstein Jewish Community Center of Houston, where has worked for more than 25 years. His responsibilities are all handling the facilities and security at all three locations, the technology for the agency, and special projects. He has also ran the accounting and administrative functions for his first 11 years at JCC. Currently the special project is the construction and renovation on the Levit Campus, past projects have included the building of the Bertha Alyce School, the addition of the classroom building to the Merfish Teen Center, and all renovations to all properties. Alan has written all DHS NPF Grants. When Alan started at the J in October of 1992, there were only 4 computers; he has coordinated all the network projects for all properties. When the JCC Maccabi Games are in Houston he has been an integral part of the medical, transportation, and security committees. He also has traveled as a coach and assisted as needed. 
Prior to his tenor at the J, Alan worked in banking, for a CPA firm, for an electronic distributor, and ran his own accounting computer consulting business, as well as volunteering for several other not-for-profits.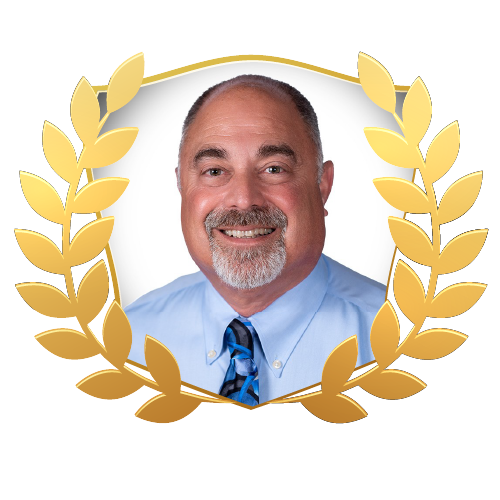 Ben Susholtz Young Leadership Award
Dr. Oren Mushin
Dr. Oren Paul Mushin lives in Houston is a board-certified aesthetic and reconstructive plastic surgeon in Houston, Texas. Dr. Mushin completed his medical education at Duke University where he graduated with distinction. He subsequently completed his residency in plastic surgery in New York. He also holds undergraduate degrees in Business Honors, Finance, and Plan II Honors from the University of Texas, where he graduated Phi Beta Kappa and Summa Cum Laude. He has co-authored more than fifty abstracts and papers, many of them focusing on wound-healing and the care of badly burned patients. He has presented his work nationally and internationally, and has received numerous accolades for his research. Dr. Mushin is a member of the Houston Society of Plastic Surgeons, Duke University Regional Board of Directors, AJC Houston Executive Council, and Federation's National Young Leadership Cabinet. He serves on the Federation's FIO and Petah Tikvah committees. He has been recognized nationally as a distinguished Duke Alumni, receiving the prestigious Forever Duke Award, and as a Jewish young leader, receiving the Comay Fellowship. He has previously traveled with Jewish delegations to Israel, Bahrain, Oman, Morocco, and the United Arab Emirates.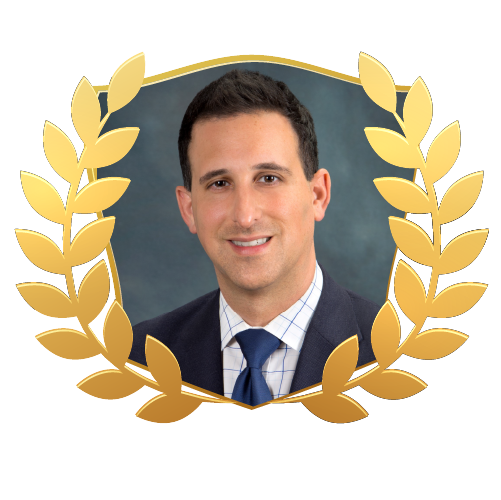 Barbara and Harold Falik Young Leadership Award
Rachel Marom Gladstein
Rachel Marom Gladstein is a proud shul and board member of United Orthodox Synagogues and has helped to establish children's programming in the community. This includes creating a Tot Shabbat service at UOS for families with young children and spearheading a Chanukah fundraiser to support their children's programming. She also serves as an active volunteer and supporter of the Robert M. Beren Academy and Goldberg Montessori School. Rachel is a real estate developer with her family's business. She and her husband, Ari Gladstein, have three children: Izzy, Jerry, and Pearl.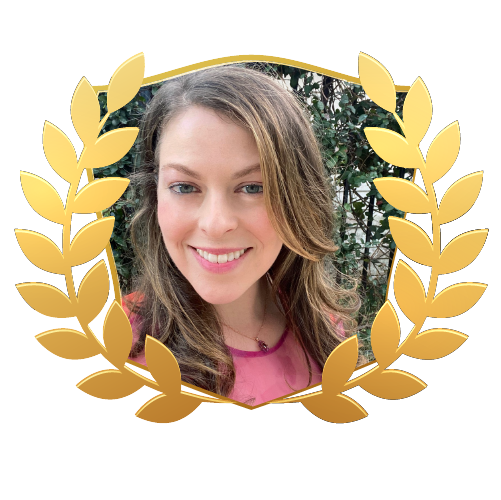 Harold Reingold Yavneh Award for Jewish Educators
Danielle Alexander
Danielle Alexander is a community organizer, convener, and educator. Since 2015, she has served as the Founding Director of Kehillah High, Houston's multi-denominational, supplemental Jewish education program for teens. Prior to moving to Houston, Danielle worked with Jewish teens in New York, Philadelphia, and Stamford.  
Danielle earned a Master's in Jewish Education from The Jewish Theological Seminary and a Certificate in Jewish Organizational Leadership from Hebrew Union College-Jewish Institute of Religion. She was a participant in the second cohort of the Jewish Education Project's Generation Now Fellowship for senior professionals in Jewish teen education and most recently served as a mentor to newcomers in the field as part of the Generate Fellowship. Danielle is currently Vice President and the incoming President of JTEEN, a national organization for Jewish teen education and engagement professionals. 
In addition to her work with Houston's Jewish community, other things that bring Danielle joy include dancing to Taylor Swift, cooking new recipes, and finding the best matcha in Houston.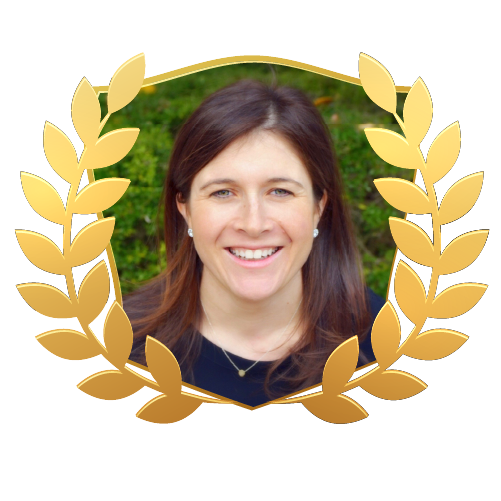 Irving L. Samuels Outstanding Teacher Awards for Judaic Studies
Sarah Yonas
Sarah Yonas is a Jewish educator who empowers leaders of all ages to dream, build, and grow initiatives that strengthen Jewish communities locally and globally. She is passionate about finding community connections and showing her students that there are a variety of ways to be an active Jewish leader. Sarah enjoys creating curricula for her Kehillah High classes and helping students fall in love with Judaism on their own terms. When not teaching, Sarah is the Regional Director for BBYO Lonestar, which serves more than 1100 students in Houston, Austin, and San Antonio.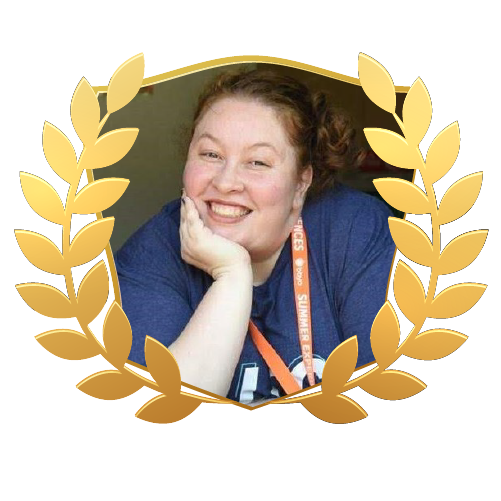 Irving L. Samuels Outstanding Teacher Awards for Judaic Studies
Stacey Skalsky
Stacy Skalsky was born in Brooklyn, New York, and moved to Houston in 1994. The first time she realized she wanted to teach young children was in 1985 when Stacey worked at a summer day camp. Stacey went to Kingsborough Community College where she received an AS in Early Childhood and then attended Staten Island College to earn a BA in Psychology with a minor in Early Childhood Education. After graduation, Stacey taught in the New York City Public Schools before moving to Houston after her marriage to her husband, Dave. She taught at Torah Day School for three years and then took a break from teaching to have her daughters Barrie and Jessica. Stacey went back to work in 2006 at Goldberg Montessori School as the Judaic teacher. In 2015, she was fortunate enough to attend the Houston Montessori Center and earn her Montessori Teaching Certificate. Since then, Stacey has been the Montessori teacher known for her lively personality and helpful nature. When Stacey isn't teaching, she enjoys word games, going to the gym, and making chocolates.